(VIDEO) Semi-Auto Motorvehicle Helps Quadriplegic Racer Sam Schmidt Drive Again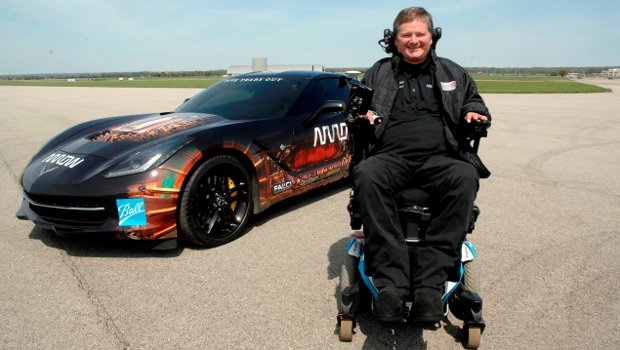 Former IndyCar race driver Sam Schmidt became quadriplegic as a result of an IndyCar crash 2000. But technology his company helped develop allowed him to drive a lap at the Indianapolis 500 May 18. The same technology brings the hope of independence to disabled veterans and civilians alike.
If you have tips you want American Military News to investigate please email [email protected]. Your identity will be protected.
According to USA Today,
Schmidt, a quadriplegic, remained in racing and started Sam Schmidt Motorsports after his accident. In 2011 a Schmidt-owned car won the Indy 500.
After practice on Pole Day, Schmidt took to the track in a 2014 Corvette C7 Stingray that is operated entirely by his own head movements. Schmidt can control the steering and acceleration of the car by tilting his head in small increments. Schmidt said earlier this month that he hopes to average over 100 miles-per-hour around IMS.