Graduation Season Is A Special Time But This Young Lady Got MUCH More Than Her Diploma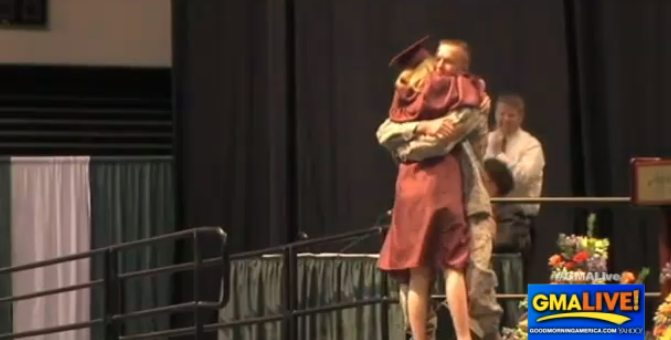 It's graduation season across America and many of us will attend at least one high school or college graduation.
If you have tips you want American Military News to investigate please email [email protected]. Your identity will be protected.
Families gather to share in a monumental moment in their loved ones lives. But for some with family overseas, there can often be a glaring absence.
For this one young lady, this was the case…or so she thought.