Eric Shinseki Forced Out At VA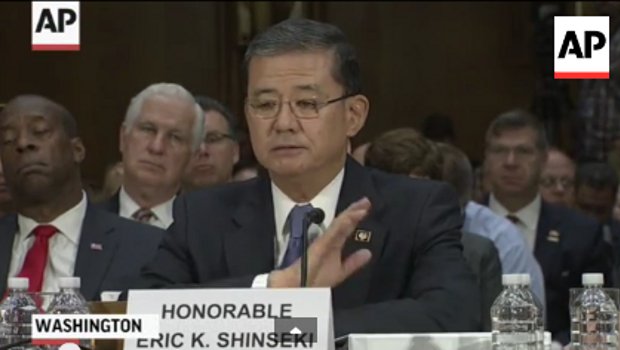 In response to a bipartisan chorus calling for his resignation, Eric Shinseki resigned today as Veterans Affairs Secretary.
If you have tips you want American Military News to investigate please email [email protected]. Your identity will be protected.
Shinseki's position had become untenable, having failed to address the corruption in the department. A seeming endless series of investigations that uncovered problems were ignored. Shinseki said he had become a distraction.
Everyone seems to agree that the problems with the VA are deeper than one leader. Senate Veterans Affairs Committee Chairman Bernie Sanders (I-VT), a self-described socialist, may be the only principal player still denying the VA needs fundamental reform.
"Government can do simple, big things," said CNN political commentator Eric Castellano. "Health care is big and complex."