(Video) WOW! Footage Of Suicide Bomber Detonating Vest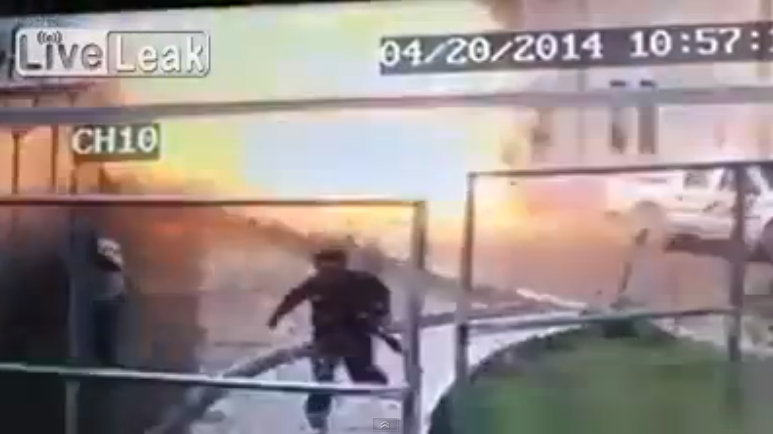 This security camera captured a suicide bomber CHASING Iraqi security forces.  As the security forces run to get away from the suicide bomber, the vest detonates. 
If you have tips you want American Military News to investigate please email [email protected]. Your identity will be protected.