(Video) This Skydiver Just Narrowly Misses Being Hit By Meteor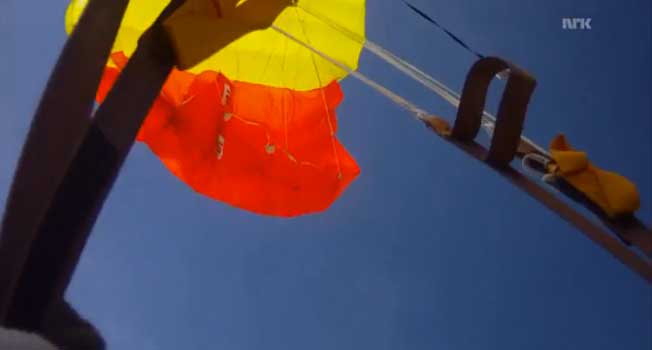 The odds of getting hit by lightening are very slim, so what are the odds of getting hit by a meteor?  This skydiver lucked out when a meteor flew just inches from him, and it was all caught on tape!
If you have tips you want American Military News to investigate please email [email protected]. Your identity will be protected.
(Post update 2014-06-08: technically, if it's still in the air it's a meteor, not a meteorite. If you were standing on the ground, a meteor would become a meteorite the instant it hit you, so "hit by a meteorite" would be correct. )