(Video) Priceless: Dog Takes Moment To Remember Owner Returning From War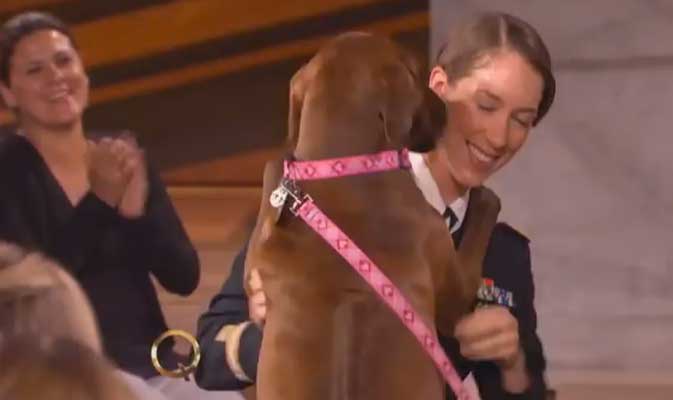 Check out this priceless video of a soldier returning from war and seeing her dog for the first time.  It takes a moment for the dog to remember her, but the moment is priceless when she realizes it is her owner.  This is an emotional moment among two companions!
If you have tips you want American Military News to investigate please email [email protected]. Your identity will be protected.