(VIDEO) Medal Of Honor Recipient KILLS On Letterman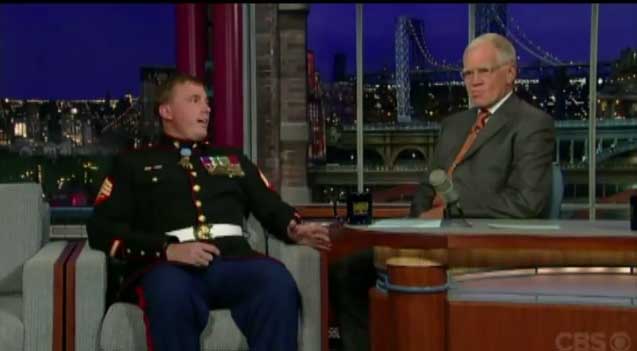 Medal of Honor recipient Dakota Meyer is one tough son of a gun.
If you have tips you want American Military News to investigate please email [email protected]. Your identity will be protected.
But he also is REALLY funny.
Watch this great clip from when he talked with David Letterman. Trust us, you'll enjoy it!