(VIDEO) Disabled Vet Gets Thrown Off Flight For His Service Dog!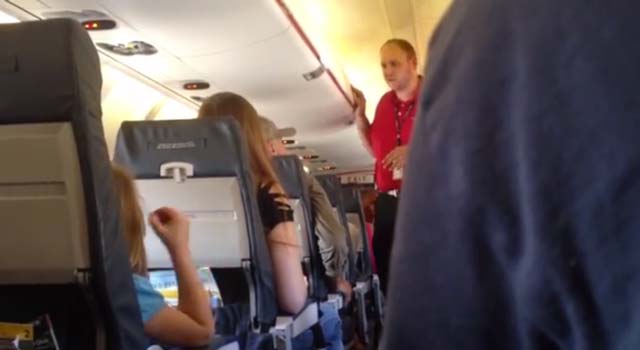 This story is CRAZY!
If you have tips you want American Military News to investigate please email [email protected]. Your identity will be protected.
A disabled Vietnam veteran was thrown off a U.S. Airlines flight recently because his service dog was seated with him instead of the floor in front of him during take off.
This hero is legally allowed to bring this dog anywhere, and while it's ok to put your child in your lap or the seat next to you, the flight crew demanded the dog be squeezed into the tight space in front of his feet. If you've flown U.S. Airlines, you know this is no easy feat!
Watch the OUTRAGEOUS footage here: