(VIDEO) Decorated War Hero & Clemson Football Walk-On Scores First Touchdown!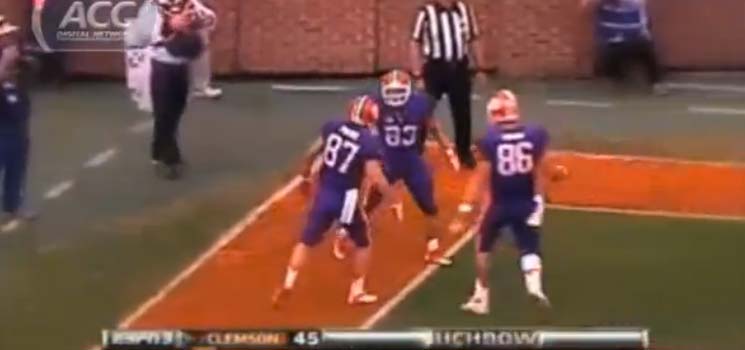 Daniel Rodriguez is a decorated war hero who received a Purple Heart and Bronze Star for his service in Afghanistan. He served from 2006-2010 and was recognized for his role in the Battle of Kamdesh where 8 Americans lost their lives.
If you have tips you want American Military News to investigate please email [email protected]. Your identity will be protected.
After battling PTSD, Rodriguez went on to fulfill a promise made to his buddy Pfc. Kevin Thompson who died in the Battle of Kamdesh, to play college football as a walk-on.
Well this Saturday, on Military Appreciation Day, Rodriguez scored his first touchdown!
Watch this AWESOME moment here: