WWII Vets Knock Over Shutdown Barrier To Visit Memorial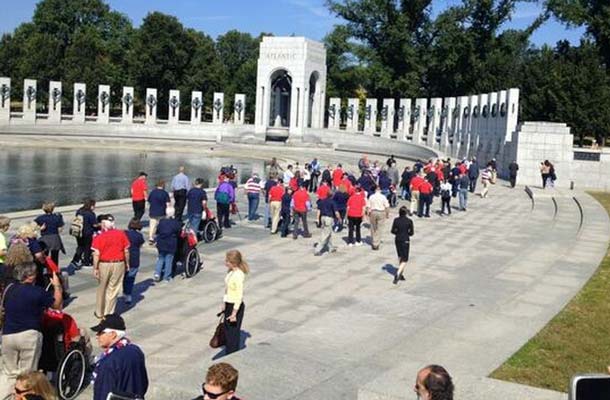 No shutdown is going to stop WWII vets from visiting their memorial in Washington D.C. and they proved that today when they knocked down the barriers and stormed the memorial.
If you have tips you want American Military News to investigate please email [email protected]. Your identity will be protected.
Reports say that Rep.Steve King distracted a parks guard while the veterans took down the barrier.
All we can say is: VETS ROCK!!!
________________
A group of World War II veterans in an Honor Flight group Tuesday knocked over barriers imposed during the government shutdown at the WWII Memorial in Washington, D.C., to get inside.
As part of the federal government shutdown, national parks are closed. But the group of veterans continued to the monument Tuesday, as reported by Stars and Stripes reporter.