Cowardly Vandals Deface 9/11 Memorial In Louisiana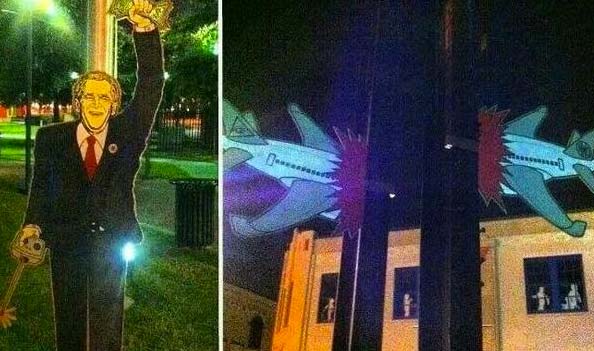 This is disgusting.
If you have tips you want American Military News to investigate please email [email protected]. Your identity will be protected.
Faceless, cowardly, vandals defaced the 9/11 memorial in downtown Lafayette, LA under the cover of darkness last night. The cutouts were emblazoned with "NWO" and other New World Order symbols, implying 9/11 was an inside job.
Check out the pictures below. If you caught them, what would your punishment be?