Incredible New Apps Helps Struggling Vets Connect With Nearby Military Friends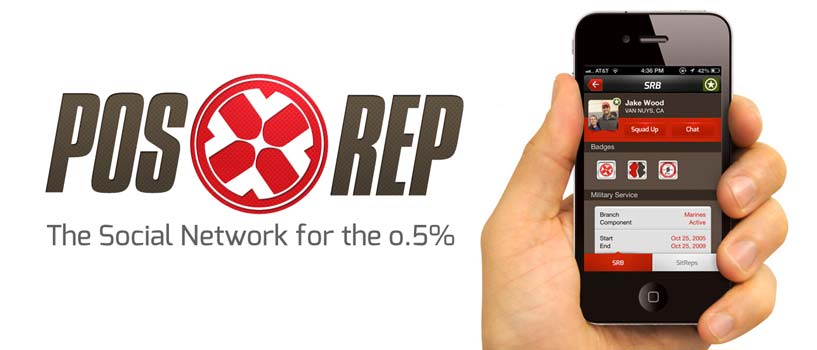 PTSD has become an epidemic and lives are tragically lost everyday to suicide stemming from PTSD symptoms. Many times this results from isolation and depression, often coming from not having those around who can relate. But a new wave of apps are working to change that. Cue POS REP.
POS REP, short for Position Report was founded by military vets who found out that one of their friends who committed suicide may have have been helped if he connected with the several people from their unit that lived close by. PTSD cannot be battled alone and military networks are becoming a key component in warding off this horrible disorder.
___________
SASEBO NAVAL BASE, Japan — Jacob Wood was at the funeral of a fellow Marine veteran who committed suicide in 2011 when he discovered just how close potentially life-saving help had been.
The two men served in the same sniper section during deployments in Iraq and Afghanistan, but when his friend returned home, he fell into isolation and depression.
Wood discovered that on the day the Marine sergeant took his own life, three other Marines from the unit lived within just 15 miles. None knew the fellow veteran was in distress nearby.
The experience inspired Wood to help co-create a smartphone application designed to link struggling veterans with an informal network of military friends who might be just down the street. POS REP, short for position report, allows those in distress to pop off an electronic "help flare" so other users of the military social app in the geographic area can spring into action.
Read More At Stars And Stripes