(VIDEO) U.S. Marine Surprises Sister In The Middle Of Her Graduation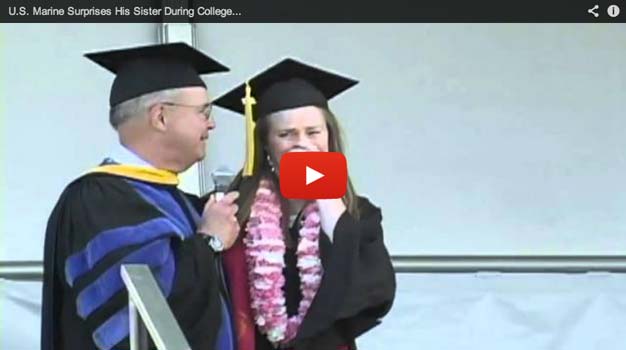 File this under another great Marine! Graduation is a pretty thrilling time for any graduate, but for many siblings of our service men and women it can be bittersweet. For this one young woman, her graduation turned into one of the most joyful days of her life when her Marine brother surprises her! If you can find other great surprises, post them in the comments!
If you have tips you want American Military News to investigate please email [email protected]. Your identity will be protected.